AAA Steaks, Lobster Tail, Tasty Starters, Ice Cold Draught and more! Food the way it ought to be, priced the way it used to be.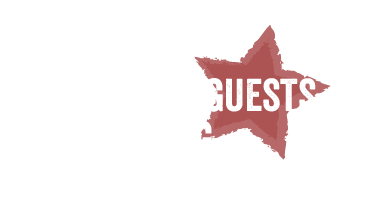 Select a location to review below:
Came by for lunch with a group and just wanted to thank you guys again for a great service! Everyone was pleased with the food and our server (Kia) was a sweet girl! Loved the wings, they were perfect in my opinion! My kids ate off the kids menu and they actually ate which is a blessing if you know how kids can be! I look forward to seeing you guys soon, I'm sure my family will be wanting to come back!

Kim Nguyen


6/10/2018

My boyfriend took me here yesterday for the first time and I absolutely loved it! Friendly staff, great atmosphere, and delicious food. My boyfriend got the steak and rib combo meal for $17.99 and I got the cedar plank salmon for $12.99. Best salmon I've ever had. Plus the fries and baked beans were amazing sides. This is my new favourite restaurant, for sure!

Leena Groff


10/23/2017

After being told the wait would be 90 minutes at a nearby big chain steak house, our group of 9 made a last minute switch to Chuck's. Great choice! We were seated without delay. Our server was new, but not incompetently so. She was friendly and efficient. We were all impressed by the food and the prices. The food took a bit long to get started, but it arrived close together so we all ate at once. No complaints from anyone. I expect we'll return with a larger group in the future since they have the space to accommodate.

Honey Turner


3/15/2018

Friendly and fast service with great food, drinks, and prices! Will definitely be back soon!

Chelsea Scott


5/13/2018

Be prepared to wait as this place gets busssy! If you do not like waiting do not come here. I get a pager and go next door to Winners and shop while I wait for my table. If you have small children I would recommend coming a little earlier than when you regularly eat dinner just to secure a table. The quality of the food reflects the prices on the menu, this is not a fine eatery but for what they are offer they do a good job. The waitresses have always been super friendly, you can tell they are always running around doing something. Would recommend for a cheap dinner or drinks night out. They can accommodate big or small groups and setting at the bar.

Batool Kanaan


4/13/2018

Wow!! Burgers cooked to perfection and juicy with fries for $6. AYCE Caesar salad for $5. Great ambiance, very friendly staff, country/rock music playing in the background but not too loud. And kid friendly. Can't wait to try their steaks ! Definitely will come back!

Mary Trenty


3/31/2018

Chuck's was good you definitely get your money's worth. Service was a little slow but I feel that might be because there wasn't enough servers. Food was delicious I had the top sirloin steak I would suggest ordering it a little more undercooked to receive it the way you want it. We shared the Brie appetizer which was delish and the coconut cream pie which was really yummy. And come on $4 martinis? Will definitely be back

Sarah Sposato


8/13/2018

Price is right. Food is great. Only thing wrong was they told us it would be a 25 minute wait and it ended up being over an hr. It would've been fine if it was just us but we had our kids with us and they were hungry and not happy. I wish they would've told us it would be longer of a wait. A little frustrating.

Angela Chaulk


1/22/2018

Best experience ever. Delicious food with the best pricing. I have tried the fish and chips, fully loaded nachos and the steak. Makes me feel like I am at home to say the least. Great management and excellent service. I will definitely be back very soon.

Arhum Khan


3/26/2018

Tonight was my second visit at Chuck's Roadhouse on Dundas. I wanted to write my review after the first visit but I waited until the next time due to how busy it was on my first visit. We ordered the steak and lobster dinner and the steak was cooked to the perfect temperature and the lobster was tender and delicious. I also ordered the late night chicken quesadilla and wings. The quesadilla was crispy and tasty and the wings were great! I enjoyed the Blue Cheese dip which was chunky, my favorite. The service and prices are honestly great, all of the staff are friendly and attentive. The management is also closely involved and present. The atmosphere is very Roadhouse like but also very clean and modern. I definitely recommend that you come by Chuck's Roadhouse for a tasty lunch or dinner.

alek pineo


3/31/2018
Sign-up to be a member with Chuck's to receive exclusive offers, specials and more!