AAA Steaks, Lobster Tail, Tasty Starters, Ice Cold Draught and more! Food the way it ought to be, priced the way it used to be.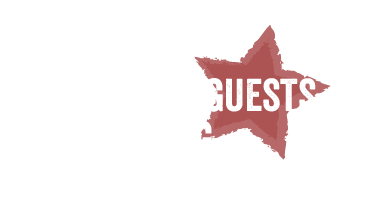 Select a location to review below:
My wife and I eat here regularly, the prices are great, staff is efficient and friendly, and helpful to a fault. The beers, burgers and steaks are amazing. $20.00 for a 1 pound rib-eye $6.00 for an 1/4 pound Angus Burger and $5.00 pints, these are everyday prices. What this restaurant lacks in pricing, they do not lack in quality. The lounge area is great for sporting events, MASSIVE split screen TV on main wall that will display 6 or 7 sporting events at one time, there are also several TV's in the restaurant area as well. Overall, this is a great family restaurant, our daughters love it to, irrespective of the prices. There is nice separation between the lounge and restaurant. If you are intending going for dinner, call in and reserve a time, as it is usually very busy. I have not noticed a difference with new ownership as some others have mentioned, but we have seldom been in for lunch, we did notice the Burger increase to $6 bucks, this is still ridiculously cheap in comparison to other restaurants -

James Reilly


4/07/2018

Great food and great prices . is a wait to be seated but its cause they are busy

Donna Poirier


3/07/2018

Took 20 minutes after I was seated for them to ask me if I had been served. So I sat there for 20 min without even a drink. But the waitress then took my order, apologized and I was still able to leave within an hour after I got there. Food was good. Price was great. So supper with desert in 1 hour, and low prices??? I'm down.

John wall


6/06/2018

Great value! The food is not bad and their beer is probably lowest price in town. The steak might not be cooked to your preference though during a busy night but given their menu price can't complain

Catherine Shum


4/18/2018

Was there on a saturday night. With a large group, minor hockey team and families (approx.35 people) the staff did an amazing job dealing with all the kids and getting us served in very reasonable time. Food quality was very good. Prices were great. I will be back if ever in the area again

mike french


2/17/2018

Amazing food decent price I ordered 10oz steak it was great I found out later 3%mandatory tax. It seems deceiving they just could have put that price on the menu like actual price. But you know what? I usually don't like steaks but it was perfect and I will go back it's amazing place even with 3 percent tax or whatever that is, it's worth it !!! I went Tue 5pm busy I probably wouldn't go on the weekend,probably too busy

John K


3/14/2018

Very good prices. Service was excellent. Waitresses attentive and friendly. Ordered a buffalo chicken sandwich with fries and a big 32oz canadian for $15.50. The plate was enough I couldn't eat all the fries. Very good value. Would recommend.

Steve Howse


12/27/2017

I've been to this location a number of times. The prices are great, and though I can only speak for the steak meals, they are usually quite well done. I have had the sirloin on a number of occasions, but have since switched to the New York steak as it is a better cut of meat than the sirloin. I've had mixed results with the sirloin- sometimes it's been amazing, but the last two times I got it, it was quite tough and likely not a great cut of meat. Having said that, moving up by $3 or $4 gives you a much better cut of meat and is always a great meal out. The steaks are usually cooked quite well and the peppercorn seasoning is tasty. The menu is pretty versatile, though they don't really have anything for vegetarians in case that's a consideration for you. The sides are also really delicious (love the baked beans), and the alcohol is well priced. Oh, I should also mention- a lb of wings for somewhere around $4 after 9pm is a great deal if you're out that late and hungry. To sum up, the food is consistently good, and though the sirloin hasn't been completely consistent, the meals are all offered at a great price. If you're feeling for steak, this is the place to go. Even their most expensive steak isn't the price of an entry level steak at a more expensive steakhouse, and while the steaks are not quite at that level, they're as close as you can get while paying incredibly low prices. Great value for the money!

Sabrina Gallant


9/04/2017

Nice laid back and casual atmosphere. Friendly staff that paid close attention to detail. Great drink prices. Nice open air patio, very large with lots of room between tables to move around. The food was very good for the price. Not huge portions...just the right size. Had the 6 oz bacon cheese burger with fries and gravy on the side. Burger had a great char broiled flavour. Good fries. Wifey had 1/2 rack ribs, meat fell right off the bone and very flavorful. My only minor issue, was that they don't have paper towels in the restroom. Don't like grabbing a restroom door handle right before eating finger food. All around good experience and recommend .

Mike Foley


5/23/2018

Cheap beer and food. Very competitive eatery, other places charges $13 to $15 a burger, they are doing it for $6 to $8. 7oz steak and lobster tail dinner (with sides) are only $20. Would definitely come here again. $9 domestic pints is a great deal too.

switchx


6/01/2018
Sign-up to be a member with Chuck's to receive exclusive offers, specials and more!