AAA Steaks, Lobster Tail, Tasty Starters, Ice Cold Draught and more! Food the way it ought to be, priced the way it used to be.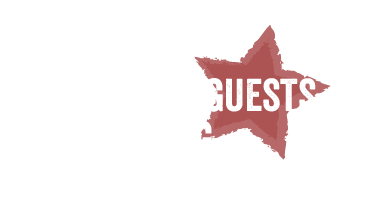 Select a location to review below:
Went in on a Tues night and appears to have a good crowd of diners. My own party enjoyed the entire food and experience. Staff were super friendly and our waitress Tarryn was extremely pleasant to chat with. Food itself came quickly and was very good value. This was within opening week so hopefully they can maintain this high standard.

Hoa Ho


5/16/2018

Good prices, great service. Better overall than what we expected. Burgers aren't huge but very tasty. Fish and chips 2 piece was more than my husband could eat. Steak was just right. Our server was very friendly and attentive. Our food arrived faster than we expected for a Friday night. We were a party of 5 adults, had 3 alcoholic beverages and 2 pops, 5 entrees but no appetizers and our total bill was $87! We left there feeling very satisfied. This was our second experience at Chuck's, first at the London location.

C Podgorski


12/30/2017

Excellent food, excellent service. Starter and 2 steak dinners and 3 long island ice tea for less than $70. Simply Incredible!!! Will be coming back!!

Adam V


5/13/2018

Enjoy their food. Not happy the chicken wrap has been taken off menu. All I all a good reasonable meal

Debbie Flemington


3/13/2018

I've been going to the Brampton location for quite some time now, so I decided to try this location out since it's a lot closer. Let's just say it was so great I went 2 nights in a row. Ordered the top sirloin steak with salad. The food quality is great and the service was amazing! Always coming to check to see if we needed anything or to refill drinks. Will definitely be coming back to this location more often.

Vanessa Cad


6/16/2018

This place is fantastic ! We went around 230 , I ordered a steak meal for an unbeatable price ! Perfectly cooked and the corn was sweet and juicy. It became our new favourite place! Than went on a Saturday at 630 pm and it was PACKED. People found my favourite place 🙁 45 min to an hour wait. But if I wasn't so hungry it would have been worth the wait:) Keep up the great work guys ♡

Nicole Wagner


3/12/2018

I ate here a couple of weeks ago and ordered the AAA New York strip steak. I came cooked a perfect medium rare as ordered. It was as good as most steakhouses I've been to. $15.99 with a side. I also had a 30 oz draft for $7.50. Absolutely the best value for a meal out. The restaurant was clean and the server was excellent also.

Ed Mulder


7/10/2018

Enjoyed the food and the drinks are cheap. Great staff. Will definitely be back.

Sandy Gagnon


3/30/2018

As a regular I have always had a good experience at this location. The veteran staff treats me like family and the few new faces that I see are very welcoming. The prices are reasonable to cheap and the quality is consistently good. The bar can get busy, especially around dinner and later into the night. The restaurant area is usually free but weekend nights or holidays may see you waiting for a bit. My only complaint is that the menu can change a couple of times a year and favourite items can disappear, seemingly forever. Otherwise I see no reason to stop coming by! Affordable steaks and beer are hard to pass up!

Julian-Francis


3/17/2018

Lovely restaurant. I had a wonderful experience here with my husband, both of us love our steak and we were happy with the ones we had here for the price that they were!! I saw some grouchy reviews here but I am glad I decided to see for myself as I loved the food, as did my husband! The only thing is that it seems to be more of a sports bar place in the evenings with televisions playing sports games, but I am not too bothered about it, it says bar and grill in the name so I should have figured!! All in all it was a lovely dinner and I'm happy it didn't break the bank to have a nice outing.

Donna Hoss


6/10/2018
Sign-up to be a member with Chuck's to receive exclusive offers, specials and more!