AAA Steaks, Lobster Tail, Tasty Starters, Ice Cold Draught and more! Food the way it ought to be, priced the way it used to be.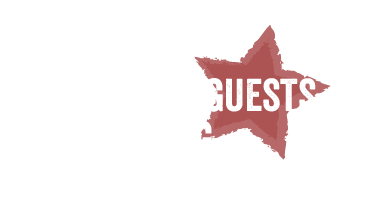 Select a location to review below:
First visit here last night. Would give 5 star except for very cold draft over our table. However, once it was pointed out staff was quick to turn up the heat. My friend and I both ordered the special, Steak & Lobster. Steak was ordered rare and was perfect! Getting a rare steak in a restaurant is dufficult. I was impressed! The prices are good. I ordered the house dry red wine. They offer 2 selections and 2 sizes I think 6 and 9 oz. I had the Cabernet which was fairly good. Our sides were caesar salad baked potato. The veggy was a small cob of corn. No dessert was ordered. All in all I will return.

Elizabeth MacDonald


2/22/2018

Exceptional Staff, service is proficient and friendly. The food is just the best part about the place. No bad choices here. The steak and unlimited salad is amazing value. Well done! Customer for life!!!

Lyle Booth


6/10/2018

Great prices + good food! Good food, fast friendly service and VALUE! We had the rib and wings combo for about $20, surf n turf for $20, kids meals for $5, dessert for $5, etc. I can go on! Amazing prices for good food! Why cook when Chuck's can do it for less and better!

Gerald T


5/21/2018

Best place to get cheap beer and food in Oakville hands down. Don't expect to get the best burger of your life here. This place you can get wasted and leave with a full stomach without breaking the bank... Change that you won't even notice it on your bank statement. I can't stress what an amazing spot this is for cheap drinks and food on weeknights after 9. Highly recommend bringing a DD because you will live happy, full and DRUNK!

Aaron Mou


6/16/2018

I've spent many hours here with friends and none wasted. Prices are amazing! The drinks and food are super cheap and the quality of the fare is on par with other bar and grills. Their chicken quesadillas in particular are just what the doctor ordered to go with those one or two... Maybe three? Schooners of bud while swapping stories with old friends in the relaxed atmosphere. The staff are super friendly and fun to joke with.

corey phillips


1/09/2018

You won't find cheaper steak, ribs or hamburgers elsewhere. Really cheap food. And its not half bad. You could eat better but it will most likely cost you twice as much.

Kris Daniel


2/23/2018

Went in on opening day lunch hour, WOW you guys we're packed! Food was exceptional! Ordered my favorite: Buffalo Chicken Sandwich, which was drenched in Buffalo sauce & ranch. For dessert I gave into temptation and took on the Coconut Cream Pie behemoth. Drizzled in a unique coconut rum sauce, this dessert is meant for more than one person! Highly recommended if you enjoy a sweet-and-salty ending to a wonderful meal. Kudos to the kitchen, and serve staff, what a busy day!!

Kynan DeSouza


5/10/2018

Very good prices. Service was excellent. Waitresses attentive and friendly. Ordered a buffalo chicken sandwich with fries and a big 32oz canadian for $15.50. The plate was enough I couldn't eat all the fries. Very good value. Would recommend.

Steve Howse


12/27/2017

New. Clean. Friendly staff. Quick service. Big screen TVs great for watching sports with friends. Great drinks prices. Prices are incredibly low and quality is really good. Love the 7oz AAA top sirloin steak med-rare with the corn cob ($12) and all you can eat salad for $4 extra. There's an extra 3% charge to support low prices... It's not much at all and worth it! Prices are amazing! Hubby and I have made it our new go-to spot! Also tried calamari, wings, colossial shrimp and lobster tail.. all were excellent

Ashley Anderson


6/26/2018

Went tonight to the walker road location as a make up dinner after bad experience at the Tecumseh rd location. What a difference. The staff were extremely friendly, our waitress was wonderful and very prompt. Our food was serve quickly and was excellent. We will deffinately return. Thank you obsidian group for making up for our bad experience.

Junk Removal


1/28/2018
Sign-up to be a member with Chuck's to receive exclusive offers, specials and more!