Food the way it ought to be, priced the way it used to be!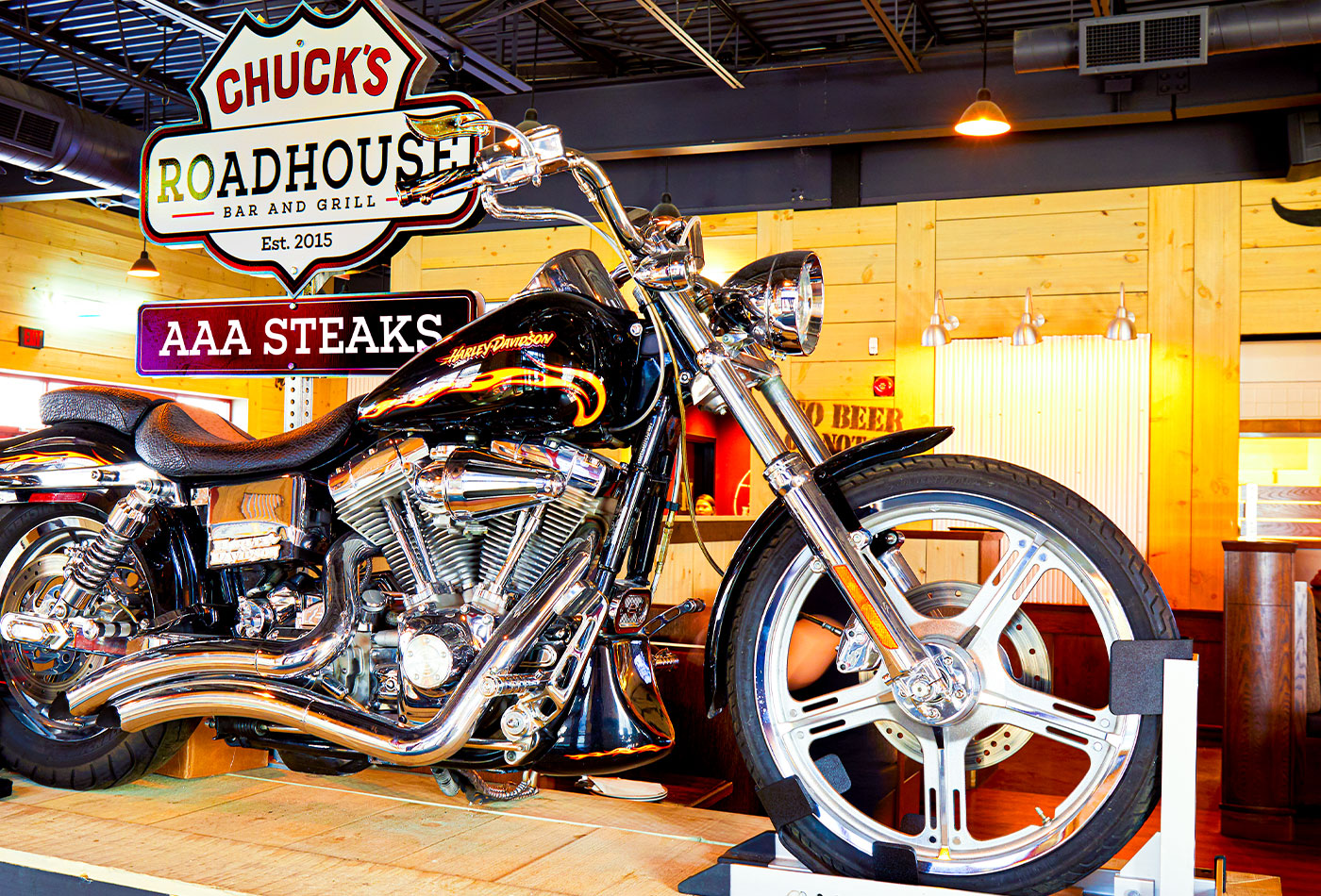 Since 2015, Chuck's Roadhouse Bar and Grill has been a beacon to road travellers everywhere. Taking the innovative highway where dining experience is shifted full throttle and placing you, the guest, #1 on the pedestal. A comfortable rest stop where meals fill your tank without breaking the bank. And, driving customer service that extra mile, leaving you wondering why you would travel anywhere else.
Chuck's Roadhouse Bar and Grill is the perfect place to bring the kids or a nice family dinner, purposely catered to make everyone feel that 'at home' atmosphere while dining out. AAA Steaks, Buttery Lobster Tails, Prime Rib Burgers and many more feature menu items are just one of the reasons our communities visit time and time again. Every Chuck's location is also equipped with large screen television displays to give you full view of your favourite sports while enjoying an ice cold beverage or some of our ½ Price Apps After 9PM. It's no wonder we're one of Canada's fastest growing franchises.
We look forward to having you visit us for a meal and can't wait to serve you food the way it ought to be, priced the way it used to be.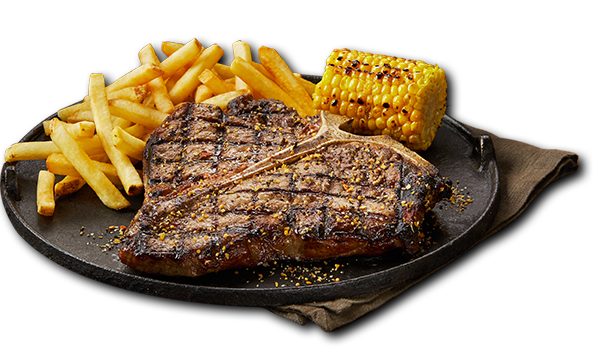 AAA HAND-SELECTED BEEF
Here at the roadhouse we take pride in our steaks, we use only butcher selected steaks and we grill them over an open flame for flavour that will have you coming back time and time again! All our AAA beef is aged for a minimum of 28 Days and seasoned with Chuck's Spice.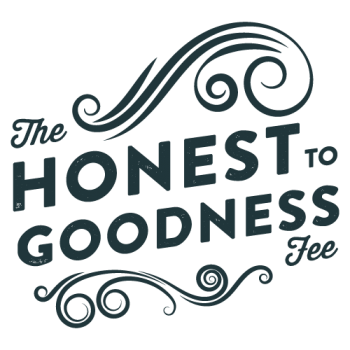 Let's be honest. You come to Chuck's for the great food and incredible prices! The value we offer our guests is second to none – we can honestly say that. And, if we are being honest, then we need to tell you that for us to continue offering great deals, then something has to give… And, we definitely don't want that to be our quality. Who else serves AAA steaks at prices like ours? Certainly not the competition because when searching for "steak restaurants near me", Chuck's Roadhouse Bar & Grill is always the way to go!
But, you know that already! And, that's why you've visited us because we are the best food franchise around. In order for us to continue providing fresh, fabulous food at incredible prices, we need to add 3% to all prices. Don't panic! It's really not a lot, especially with the great quality we provide.
(E.g. $8 x 3% = $0.24 – That's just $8.24 for a Chuck's Burger! No comparison to the $10 – $15 classic burger you'd get from the other guys)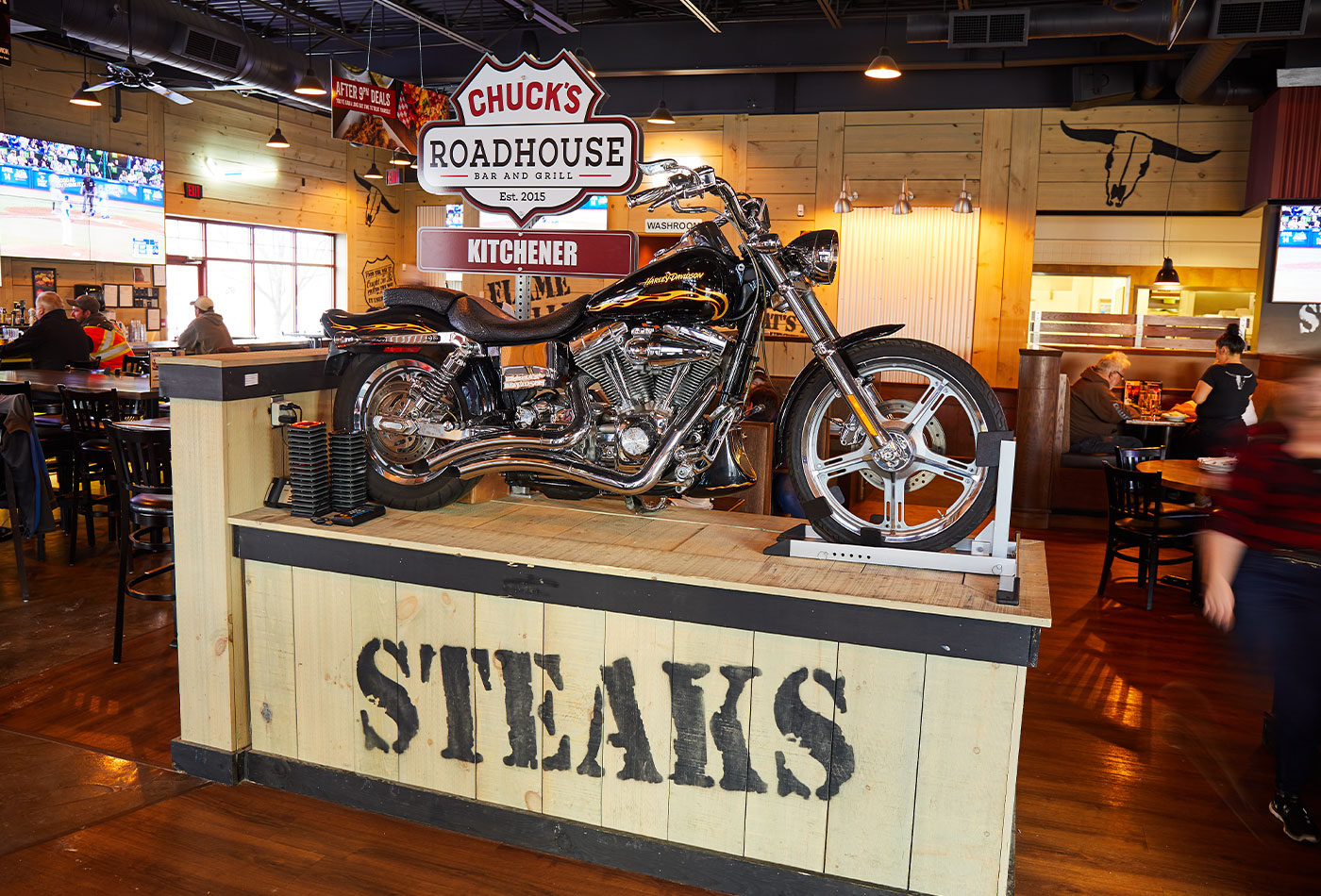 As restaurant restrictions are lifted we are opening our doors …
Quality
Our guests deserve the best and nothing less. With over 25+ years in the restaurant industry, we've sourced the best ingredients and products through a loyal relationship with our longtime suppliers.

Something we strive to maintain and continue to deliver to our guests through our carefully composed menu.
Affordability
In today's economy, why should the guest be affected by hyperinflation when trying to enjoy a meal out? At chuck's, we ensure that our prices are low – making sense for our guests and our operators.


The Honest to Goodness fee and operational efficiencies allows us to do so.
Experience
Your hospitality is our priority. From the moment you enter our restaurant grounds, we've implemented high standards to ensure you have a great experience.


We know the importance of making you feel comfortable and taken care of. After all, you chose to visit us rather than cooking at home.
Fatal error
: Uncaught TypeError: array_diff(): Argument #2 must be of type array, string given in /home/coffeecu/public_html/chucksroadhouse.com/wp-content/plugins/instagram-feed/inc/class-sb-instagram-settings.php:407 Stack trace: #0 /home/coffeecu/public_html/chucksroadhouse.com/wp-content/plugins/instagram-feed/inc/class-sb-instagram-settings.php(407): array_diff(Array, '') #1 /home/coffeecu/public_html/chucksroadhouse.com/wp-content/plugins/instagram-feed/inc/class-sb-instagram-settings.php(76): SB_Instagram_Settings->filter_atts_for_legacy('') #2 /home/coffeecu/public_html/chucksroadhouse.com/wp-content/plugins/instagram-feed/inc/if-functions.php(42): SB_Instagram_Settings->__construct('', Array, '') #3 /home/coffeecu/public_html/chucksroadhouse.com/wp-includes/shortcodes.php(355): display_instagram('', '', 'instagram-feed') #4 [internal function]: do_shortcode_tag(Array) #5 /home/coffeecu/public_html/chucksroadhouse.com/wp-includes/shortcodes.php(227): preg_replace_callback('/\\[(\\[?)(instag...', 'do_shortcode_ta...', '[instagram-feed...') #6 /home/coffeecu/public_html/chucksroadhouse.com/wp-includes/class-wp-hook.php(310): do_shortcode('[instagram-feed...') #7 /home/coffeecu/public_html/chucksroadhouse.com/wp-includes/plugin.php(205): WP_Hook->apply_filters('[instagram-feed...', Array) #8 /home/coffeecu/public_html/chucksroadhouse.com/wp-content/plugins/elementor/includes/base/widget-base.php(423): apply_filters('widget_text', '[instagram-feed...', Array) #9 /home/coffeecu/public_html/chucksroadhouse.com/wp-content/plugins/elementor/includes/widgets/text-editor.php(417): Elementor\Widget_Base->parse_text_editor('[instagram-feed...') #10 /home/coffeecu/public_html/chucksroadhouse.com/wp-content/plugins/elementor/includes/base/controls-stack.php(2268): Elementor\Widget_Text_Editor->render() #11 /home/coffeecu/public_html/chucksroadhouse.com/wp-content/plugins/elementor/includes/base/widget-base.php(609): Elementor\Controls_Stack->render_by_mode() #12 /home/coffeecu/public_html/chucksroadhouse.com/wp-content/plugins/elementor/includes/base/widget-base.php(750): Elementor\Widget_Base->render_content() #13 /home/coffeecu/public_html/chucksroadhouse.com/wp-content/plugins/elementor/includes/base/element-base.php(449): Elementor\Widget_Base->print_content() #14 /home/coffeecu/public_html/chucksroadhouse.com/wp-content/plugins/elementor/includes/base/element-base.php(1354): Elementor\Element_Base->print_element() #15 /home/coffeecu/public_html/chucksroadhouse.com/wp-content/plugins/elementor/includes/base/element-base.php(449): Elementor\Element_Base->print_content() #16 /home/coffeecu/public_html/chucksroadhouse.com/wp-content/plugins/elementor/includes/base/element-base.php(1354): Elementor\Element_Base->print_element() #17 /home/coffeecu/public_html/chucksroadhouse.com/wp-content/plugins/elementor/includes/base/element-base.php(449): Elementor\Element_Base->print_content() #18 /home/coffeecu/public_html/chucksroadhouse.com/wp-content/plugins/elementor/core/base/document.php(1711): Elementor\Element_Base->print_element() #19 /home/coffeecu/public_html/chucksroadhouse.com/wp-content/plugins/elementor/core/base/document.php(1106): Elementor\Core\Base\Document->print_elements(Array) #20 /home/coffeecu/public_html/chucksroadhouse.com/wp-content/plugins/elementor/includes/frontend.php(1179): Elementor\Core\Base\Document->print_elements_with_wrapper(Array) #21 /home/coffeecu/public_html/chucksroadhouse.com/wp-content/plugins/elementor/includes/frontend.php(1074): Elementor\Frontend->get_builder_content(1252) #22 /home/coffeecu/public_html/chucksroadhouse.com/wp-includes/class-wp-hook.php(308): Elementor\Frontend->apply_builder_in_content('<h1>Food the wa...') #23 /home/coffeecu/public_html/chucksroadhouse.com/wp-includes/plugin.php(205): WP_Hook->apply_filters('<h1>Food the wa...', Array) #24 /home/coffeecu/public_html/chucksroadhouse.com/wp-includes/post-template.php(255): apply_filters('the_content', '<h1>Food the wa...') #25 /home/coffeecu/public_html/chucksroadhouse.com/wp-content/plugins/elementor/modules/page-templates/module.php(190): the_content() #26 [internal function]: Elementor\Modules\PageTemplates\Module->print_callback() #27 /home/coffeecu/public_html/chucksroadhouse.com/wp-content/plugins/elementor/modules/page-templates/module.php(207): call_user_func(Array) #28 /home/coffeecu/public_html/chucksroadhouse.com/wp-content/plugins/elementor/modules/page-templates/templates/header-footer.php(19): Elementor\Modules\PageTemplates\Module->print_content() #29 /home/coffeecu/public_html/chucksroadhouse.com/wp-includes/template-loader.php(106): include('/home/coffeecu/...') #30 /home/coffeecu/public_html/chucksroadhouse.com/wp-blog-header.php(19): require_once('/home/coffeecu/...') #31 /home/coffeecu/public_html/chucksroadhouse.com/index.php(22): require('/home/coffeecu/...') #32 {main} thrown in
/home/coffeecu/public_html/chucksroadhouse.com/wp-content/plugins/instagram-feed/inc/class-sb-instagram-settings.php
on line
407