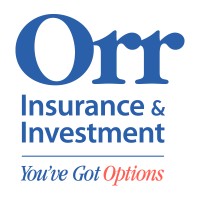 We are the employee benefits brokerage in partner with Obsidian Group Inc. Our benefits team has been in discussions with Obsidian Group, trying to find the best way for all franchisee's under the Obsidian umbrella to access preferred pricing on employee benefits plans. Regardless of whether you have a plan currently or not, what is being proposed should result in better pricing for everyone. With high numbers comes lower pricing and better benefit options. See the below points, and please answer a few questions to help us get a feel for your interest in offering a plan to your employees. This is not a mandatory plan – if you want to investigate a plan for your employees we are here to assist you in getting the best plan possible.
Each franchisee will be able to design their own plan. Whatever co-insurances, deductibles, and overall plan design will be of your choosing.
The more franchisee's that come on board, the better the pricing and options will be for everyone.
Orr Insurance will assist in all administration of your plan.
Your pricing will be dependent on your demographics and what plan design you choose.
Ongoing renewals/pricing will be dependent on your claims experience and demographics, however preferred pricing will be available to all based on the number of franchisee's that join.
If certain franchises have poor claims experience, this will not affect your specific rates. Being a part of this block of Obsidian franchisees will only be an advantage, never a disadvantage in regards to renewals.
Orr Insurance will negotiate on your behalf each year before renewal time and get you the best rates possible and market the plan on a regular basis to ensure rates are competitive.
You are in no way bound to this plan, and have the freedom to do what you like regarding your employees benefits at any point in time.