or, complete the form below and a franchising team member (development@obsidiangroupinc.com) will contact you shortly!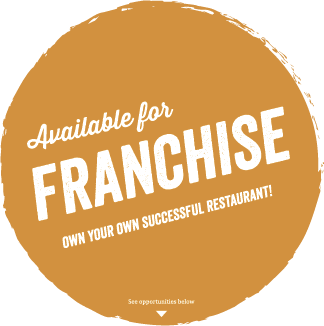 One of Canada's…
Fastest growing franchises
Discover your success as a Chuck's Roadhouse Bar and Grill restaurant owner!
Low royalties starting at 3.75%
Locations with weekly unit sales up to $100,000
Low marketing cost at 1.25%
Very strong alcohol sales
Low operational expenses
Small and efficient menu
Financing available
Excellent 4-corner unit located in a busy retail plaza
Anchored by LCBO, Scotiabank
6,034 Sq. Ft.
Low Rent
Established business with very high sales
7,700 sq.ft. in highly popular tourist area
Minutes away from Clifton Hill
Free-Standing building with ample parking
Great rent
8,094 sq.ft.
Within very dense residential area
On high traffic street
Prime location within a busy plaza
2,200 sq.ft.
Very dense residential area
Minutes from the Downtown Core
Great patio space
COMING SOON! Be back soon for updates!
4,134 Sq. Ft.
120 seat store
Low Rent
Busy strip mall
2,300 Sq. Ft. with large patio space
Incredible Rent!
Prime location neighbouring Shoppers World Mall
Busy strip mall
4,300 sq. ft.
Very dense residential area
Excellent street exposure on a main street
Within the Downtown Core
2,500 sq.ft.
High traffic intersection
Dense residential area
Great patio space

80 Dundas Street South
3,605 sq.ft.
$13.00 / sq.ft. (+ TMI)

780 Kingston Road
Square Footage / Rent – Coming Soon

190 Gateway Park Drive
6,058 sq.ft.
13.50 / sq.ft. (+ TMI)

5892 Main Street
4,320 sq.ft.
$23.50 / sq.ft. (+ TMI)

310 Clarke Road
Square Footage / Rent – Coming Soon

224 Centennial Rd
6,034 sq.ft.
$15.00 / sq.ft. (+ TMI)

12598 Highway 50
4,500 sq.ft.
$20.00 / sq.ft. (+ TMI)

12598 Highway 50
4,500 sq.ft.
$20.00 / sq.ft. (+ TMI)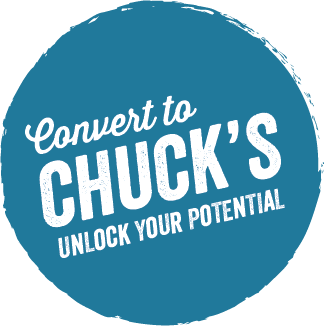 Restaurant upgrade
Your restaurant has potential, let's work together to reveal it!
Minimal upgrade investment with substantial returns
Upgrading restaurants that seat 70 seats or more
Access to our powerful support system of experienced operations teams
Increased sales and profitability based on brand recognition and purchasing power
An improved work-life balance. Spend more time with family and less on work.
Providing a refreshed, modern BBQ roadhouse look and feel
Target market driven prices pushing weekly sales up to $100,000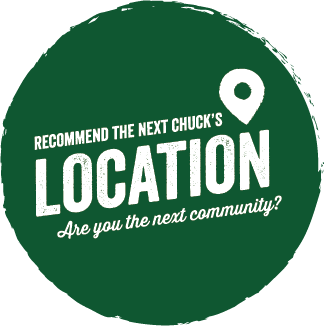 Have a location in mind?
Propose the next best Chuck's Roadhouse Bar and Grill location